We visited the Toei Kyoto Studio Park or the Toei Eigamura on our last day in Kyoto. Since my friend and I are both anime fans, we thought this was the best way to end our trip in the city.
It is especially awesome for those of you who, like me, are huge fans of Toei animation. The biggest title they have is, of course, One Piece! This is my favorite anime <3
RELATED: How to process a tourist visa for Japan without an ITR? Sample explanation letter.
RELATED: Japan Visa Requirements + Application Form Guide + Immigration Tips (Philippines)
Toei Kyoto Studio Park – What to Expect?
Japan has many theme parks. There's Tokyo Disneyland, of course. There is also the Universal Studios Japan in Osaka. While those places are wonderful, they are expensive as well.
Toei Kyoto Studio Park, meanwhile, is budget-friendly. It is not as huge as the more popular parks and there aren't any rides. But for fans of anime and popular Japanese culture, it is still worth visiting.
Toei also produced Dragon Ball, Sailor Moon, Slam Dunk, and Digimon. Basically, they are one of the top names in the animation industry and visiting their theme park is a must when in Kyoto for anime fans!
RELATED: Kyoto Day 01: Temple, Castle, and Totoro
As mentioned above, this amusement park isn't that big but there are still a lot of attractions inside to entertain you for the whole day. That's exactly what we did. We just spent our last day in Kyoto here and did not go anywhere else. We wanted to make the most of our entrance ticket and, at the same time, not feel rushed.
Entrance fee: 880 – 2,400 Yen depending on whether you're an adult, a school kid, or coming in groups. At the time of posting, this is the Toei Eigamura park admission prices:

Operating Days & Hours: Toei Eigamura is generally open all day of the week, from 9AM to 5PM. There are days when they extend operations up to 9PM. They might be closed during public holidays. To help with your itinerary, be sure to check the schedules here.
How to book your ticket: You can purchase a ticket to the park via their official website. Click here.
What Are the Attractions Inside Toei Kyoto Studio Park?
The park is not only about Toei's animation, but it is also used as a movie set for Japanese period films. That means there is a wide range of attractions to enjoy.
Here are some of the highlights:
Haunted House – if you're into horror thrills, try this out!
Ninja Mystery House – want to experience what it's like to be a ninja? Then entering this house is a must.
3D Maze The Ninja Fort – try breaking out of this 10-meter high indoor maze.
Ninja Training Dojo Sword N' Go – Overcome this obstacle course with your sword skills.
Edo Film Set Viewing Area – a slice of historical Edo. Informative and great for people who appreciate architecture and history.
Toei Animation Museum – fans of Toei anime series should visit here.
Shows and Performances – entertaining for both kids and adults. Shows happen throughout the day so just check the schedules.
See here for a complete list of Toei Eigamura attractions. Some of them might require separate admission fees, usually 500 Yen.
You can also find the park map here.
Where is the Toei Kyoto Studio Park located?
RELATED:
Kyoto Day 02: Merciful Goddess, Beautiful Nature, Unplanned Rickshaw Ride, and Getting Lost
Survived the Horror House
Okay, before this, I have never entered a horror house. I can handle most "scary" stuff like ziplining and riding a giant swing. I even conquered my fear of deep waters by discovering scuba diving. I also enjoy traveling alone, going on night walks and night swims, and eating out and going to the cinemas by myself. Many people would consider me brave for being able to do all these.
But when it comes to haunted houses, I can be a blubbering mess! Perhaps if I go to a lot of these, I'll eventually conquer the fear. But for a first-time experience, I screamed my head off and cursed my way through that horror house so much that I rendered my friend deaf for a few minutes afterward. 😀 😀 😀
Still, we decided to try this because, hey, another Japan experience right here. Also, it was one of the main attractions in the park. A separate entrance fee of 500 Yen may be required.
What's even scarier is the fact that this is an authentic Japanese horror house. Since the Japanese are experts at scary movies and these sort of things, they got me really good! In fact, I closed my eyes during the latter half of the experience because I couldn't take it anymore. I just relied on Arcel to guide me the f**k out of there.
They let people in by small groups. When Arcel and I were still lining up for our turn, we could hear the kids screaming inside. I thought it was funny at first. I had no idea what was coming for me.
Right from the start, the setup already scares you. When we got inside, there was an instruction video shot like a horror film. We didn't understand a word but I definitely got the chills from that video.
Then we went inside. The haunted house is themed around murder. Of course, "dead bodies" lying around and some of them getting up to scare the living daylights out of you is a no-brainer. But I wasn't really prepared for the realism of it all.
The blood splatters on the wall looked so real. It was dark, dingy, and felt so ominous. There were murder and torture props scattered everywhere and the path is designed so you feel closed in or trapped.
At one point, there was a pile of dead bodies at a corner. Logic dictated that we avoid that because something might jump out. When we got near the opposite wall, the effin "monster" jumped out of there instead, accompanied by a cold blast of air and moisture! I probably jumped a foot high and screamed my lungs out. This was just the start though. We had to go through blind corners filled with horrific surprises and jump scares.
I don't know any more at which point I started cursing in Visaya but yeah I did that hahaha. One thing that contributed to me getting scared so much was my wild imagination. I can easily get lost in a book or film because I often imagine myself right there in whatever setting.
My brain decided to fully immerse in this experience and that logical voice in the back of my head that said this wasn't real was drowned out by my imagination hurtling down the scary path with wild abandon.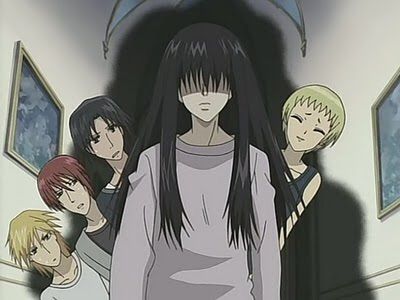 Eventually, I couldn't take it anymore and so I latched onto Arcel's arm and closed my eyes. I just kept screaming and cursing and did not realize I was doing so right into her left ear lol.
Finally, we got out of there and I was scared and was laughing all at the same time. What a scary yet fun experience that was! Arcel told me that at the exit door there was one last scary guy hanging from the ceiling. F*ck! Good thing I did not see that anymore ahahaha. Sorry, Arcel, for making you deaf with my screaming haha.
One thing is for sure though – that was FUN! Would I do it again? I actually did so in Cebu but probably not in Japan. They're just too good at making realistic haunted houses! *Shivers*
RELATED: Kyoto Day 03: A Peek into the City's Modern and Traditional Contrast
Walked Around the Park to Get Over the Scare
Since I was still feeling woozy from all that scary thrill that I wasn't prepared for and from screaming so much, we decided to walk around the park for a bit. You know where there is sunshine, refreshing air, and people laughing. I just really wanted to shake off the horror house after-effects.
This was such a good idea because the park has a lot of interesting and quirky spots. There were standees with cut-out faces perfect for those silly selfies. There is also some art here and there. For those who are hungry or in the mood to buy trinkets, there are restaurants and souvenir shops within the premises.
We also came across this weird yet fun spot. Every so often, the torii (red gate) rises up and out comes an old man's head. We didn't quite get what was going on but it was fun watching that. When I researched later, this attraction turned out to be about the Deity of Good Fortune. This area definitely brought smiles to our faces.
You can also find people wearing kimonos and samurai and ninja costumes walking around. Most of the time, they will agree to take pictures with you.
Watched and Joined an Outdoor Play
Another great thing about the Toei Kyoto Studio Park is that there are performances scheduled throughout the day just like in major amusement parks. Here, you can catch an outdoor/street samurai performance and also head to the Nakamuraza Theater for a ninja show.
We were stoked when we came across the street performance. We actually were aware of the indoor theater schedule and we made sure to catch that show, but the outdoor play was a pleasant surprise for us.
The show was in Japanese though and most of the dialogue escaped us. But based on how the performance unfolded and on the few words that I understood, it became apparent that the show was all about looking for and catching a mischievous samurai. The actors were fun to watch and elicited a few chuckles from us despite the language barrier.
Afterward, everyone in the audience was asked to participate in a question and answer portion. I honestly forgot what they talked about, sorry. Then, it was picture time and I did not let that opportunity pass by. Overall, that was yet another fun experience at Toei Eigamura.
RELATED: Kyoto Day 04: Made My Dream to Visit Daigoji Temple in Kyoto a Reality!
Explored the Film Set Viewing Area
Another highlight of the Toei Kyoto Studio Park is the Film Set Viewing Area. This is designed to look like a slice of the historical city of Edo, the political hotspot during Japan's Shogunate era.
You can see replicas of traditional houses there, some of which have displays depicting what it's like to live in Edo. Since this area is called the Film Set Viewing Area, you guessed it right. Several Japanese period movies and series have been filmed here.
I definitely enjoyed my time in this part since I got a sneak peek into the Edo period and the traditional architecture was worth appreciating.
Toei Animation Museum
There are a couple of museums inside the Kyoto Toei Studio Park. One of which is the Toei Animation Museum and we wanted to visit it right from the start. This houses memorabilia from several of our favorite Toei animations and we loved every moment spent here!
I super fangirled over the One Piece figures. There were also Dragon Ball, Sailor Moon, and Slam Dunk posters on the walls. All of these anime titles were the stuff of my childhood and taught me about friendship, family, protecting the weak, self-improvement, braving the odds, and going on adventures.
I especially credit One Piece for shaping my love for travel. Of course, there were other factors that made me want to see the world. But watching One Piece instilled in me the appreciation for adventures (planned or unplanned) and seeing the good in the people you meet (be they humans, fishkind, or cloud dwellers).
This show is also awesome for highlighting the values of friendship, cooperation, and the fact that misfit characters can have fun together. Everyone has a part to play, be they men, women, reindeer, robot, or skeleton.
Then there's the fact that when I was growing up, people tend to segregate men and women. And when I naturally gravitated towards male friends, many whispered behind my back that I was a slut or a tomboy.
By watching One Piece and other similar anime, I learned that it is okay to cultivate friendships with all genders. And that there's nothing wrong with appreciating your body and harnessing your sexual appeal (Nami is love). Also, no matter what you identify as – kindness, understanding, tolerance, and love are what matters.
Whoever devalues the impact of anime in people's lives should take a closer look. Anime is not only entertaining, but it is also full of lessons and the right titles can be a cure for bigotry. So please don't dis it. Otherwise, omae wa mou shindeiru! :p
RELATED: Kyoto Day 05: Got Mobbed by Deer in Nara!
Misora Hibari Museum
Another museum worth checking out inside Toei Eigamura is the Misora Hibari Museum. This is dedicated to the Japanese cultural attraction – Hibari Misora.
She was a Japanese singer and actress. A multi-talented lady whose work impacted the lives of many people in Japan. You can find many of her costumes, movie props, and posters inside the museum.
A museum dedicated to one woman – now this is something you don't see every day!
Samurai Udon Noodles for Lunch!
Hungry from all that screaming inside the haunted house and from walking around the park, we searched for lunch. There are several restaurants inside the park. Our attention was caught by this Samurai Udon Noodles from the restaurant called Kaikatei.
It was Fall when we visited and a bowl of hot noodles soup is definitely a great idea to chase away the Autumn cold. The fact that the restaurant is samurai-themed made the lunch experience even more rewarding.
Matcha Soft Ice Cream for Dessert
The Japanese have this thing of eating ice cream during the cold season. Not quite sure why but we wanted to try, too.
Seeing the soft ice cream stall after lunch was very timely and so we got a matcha cone each. It was delicious but also a weird experience to eat ice cream while the cold air is blowing around you. Brr! Haha.
This is yet another nice thing to experience at the Toei Kyoto Studio Park so do try it!
RELATED: Kyoto Day 06: Arashiyama, Japanese Cemetery, and Pastries!
Watched a Ninja Show at the Nakamuraza Theater
We wanted to get indoors again and it was time for the ninja show at the Nakamuraza Theater, so we headed there. During our visit, the show was already included in the park admission ticket, so no need to pay extra.
Taking videos and flash photography wasn't allowed inside. So, I just took one photo of the stage and then immersed myself in the show.
The performance lasts about 20 minutes and is in Japanese. Again, we did not understand the dialogue. Oh, if only subtitles will appear in real life. 😀 Still, the action was fun to watch. Since it was a ninja show, the actors were leaping off the stage and doing acrobatics. That alone was worth the time!
Ended Our Toei Eigamura Visit at the Ninja Mystery House
Another popular attraction inside the Toei Kyoto Studio Park is the Ninja House. You need to pay a separate entrance fee here (500 Yen). But it is still worth it.
Basically, this is a house with numerous hidden doors, trapdoors, and other ninja stuff. The instructions were again given in Japanese, but just pay attention and use your common sense.
We then entered the house and it was so much fun figuring out where the next hidden door is. I was super entertained imagining myself as a ninja spy on a quest to find a treasure. Most of the doors were easy to figure out once you put your mind to it.
There was one point where we got stuck, though. One of the staff came out of their hiding place and helped us out so that was good, except that Arcel and I somehow felt like idiots for not figuring that trapdoor out haha.
The last part of the house we had to go through had a sloped floor. We had to roll around the floor and clamber up the walls to get to the exit. All this time, we were laughing at our silliness and enjoying ourselves to the fullest!
The Ninja Mystery House in the Toei Kyoto Studio Park is definitely a must-try. Never be afraid to let your inner child free from time to time!
RELATED: That Crazy First Day in Fukuoka
What a Fun and Memorable Day!
We totally enjoyed our day trip to the Toei Kyoto Studio Park. It is a theme park that satisfies our love for anime and Japanese entertainment and culture. I would say we got more value for our money and every Yen spent there was worth it!
This concludes our visit to Kyoto, Japan. Overall, it was a memorable trip and we loved every day of it. Kyoto treated us wonderfully and being the first city I visited in Japan, it remains my favorite. Looking forward to visiting again.