Cementouryo 2019 was an eye-opening and lesson-filled experience.
Cementouryo is actually a yearly event that is led by Ka Bino, a highly knowledgeable enthusiast of Cebu and Philippines history. I am very fortunate to be able to participate in this year's tour.
Essentially, Cementouryo 2019 turned out to be a combination of a tour, a photowalk, and a trick or treat activity.
What Exactly is Cementouryo 2019?
Cementouryo 2019 is all about visiting cemeteries and taking a peek into Cebu's history from a different perspective.
Visiting cemeteries for tour or photography purposes may sound strange at first. But it is another great way to know a city's history and culture.
Cemeteries often have beautiful and interesting architecture, monuments, and sculptures as well. In short, there's much to learn and admire there.
Basically, what happens is that a group of photographers gather and explore 2-3 well-known cemeteries in Cebu City. Ka Bino regales the participants with historical stories and highly interesting, yet non-well-known facts, about Cebu.
The photographers are encouraged to take photos of all the interesting spots they find. Whether you use a DSLR, mirrorless, or a smartphone – and no matter your skill levels – you are welcome in this tour.
Our group visited Donya Pepang Cemetery, Carreta, and Chinese Cemetery Cebu. Since I had to meet a few Japanese friends first who wanted to join the activity, we weren't able to be there at the start of the afternoon tour. So we weren't able to explore Donya Pepang.
Around 15 photographers joined us and we all had fun capturing quirky, interesting, mysterious, and beautiful things within those cemeteries. And, yes, there were foreigners too – my 3 Japanese friends and a Caucasian guy were there. It felt amazing to share this little bit of Cebu history with them!
Feeding the Kids Residing in the Cemeteries
The three cemeteries we visited are not only the final resting places of the dearly departed. Cementouryo 2019 also showed to us that many families have settled here.
As a developing country, this isn't really a strange phenomenon in the Philippines. There are still hundreds of people who struggle to eke out a living and are forced to live under bridges, squat on other people's lands, and take over mausoleums and make those their homes.
Cementouryo 2019 took this into consideration and so we planned to do our own version of trick or treating. This was also our way to get on with the Halloween celebrations.
Each participant bought snacks, biscuits, muffins, etc. While we toured the cemeteries, we also distributed these snacks to the kids who got super enthusiastic about the food!
Thank You Cementouryo 2019 Sponsors!
This event was made more amazing with the help of our sponsors.
Thank you, Sofia's Freshly Baked Goods, for the delicious mamon! All the kids we gave them to loved each bite for sure. Because of their generosity, we got to feed more kids. Do check them out if you're looking for super tasty custom cakes, muffins, and more.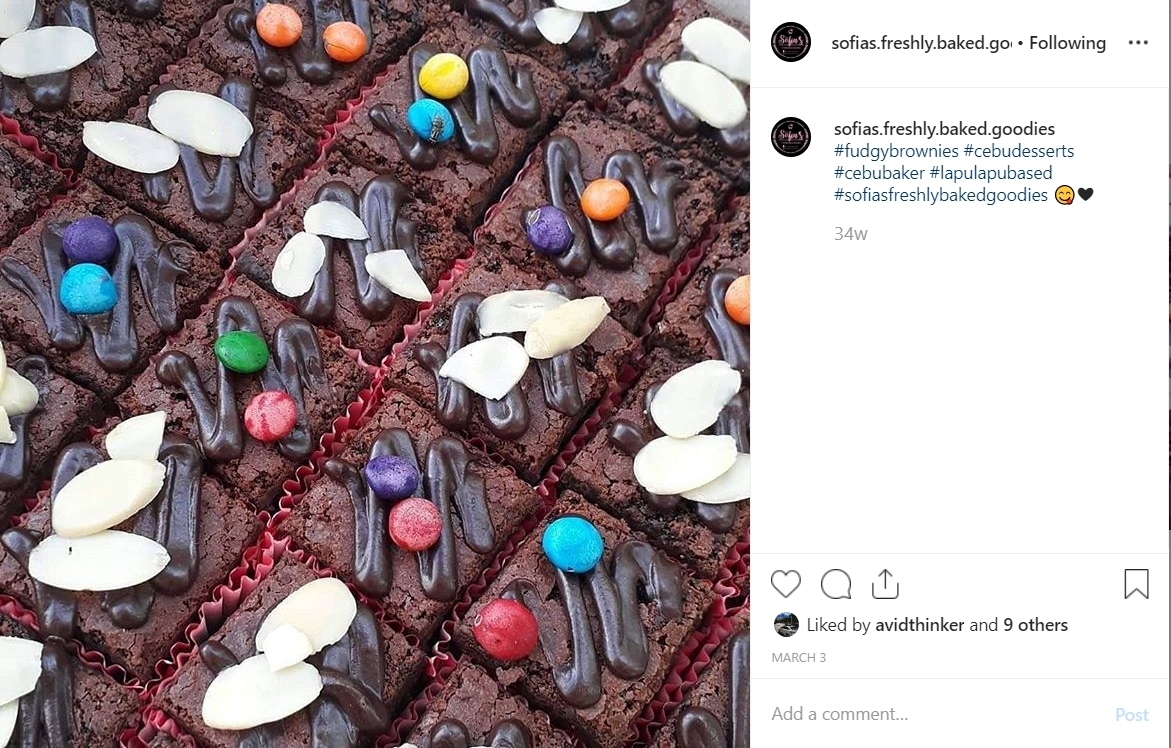 Thank you also, Mobile Perspectives, for the advocacy of spreading the love for photography.
Overall, we enjoyed that afternoon and I am particularly thankful for everything that I learned and of the new friends I met that day. The activity also brought home to me just how lucky I am to have a good roof over my head and food on our table. I hope that even only for that day, we were able to bring joy to those kids we gave snacks to.